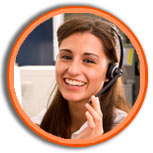 Contact Trafficschoolgoto.com Traffic School Online
At TrafficschoolGoTo.Com, we have teamed up with two industry leading traffic education websites to give you the best online driving courses and safety education courses possible. If you have any questions whatsoever, feel free to contact our partners directly for friendly and thorough customer service.


Trafficschoolgoto.com Teen Driver's Education Course • Contact Information



This home study Drivers Ed course is online and provided by Drivers Ed Direct, an online driving-school leader. Drivers Ed Direct is reviving the drivers-ed world as we know it with their DMV accepted and highly educational on-line student Drivers Ed classes that also discuss environmental concerns.

Our Website: DriversEdDirect.Com
Our Phone #: 1-800-728-1048
Our Email Address: info@DriversEdDirect.Com


Trafficschoolgoto.com On Line Traffic-school Classes • Contact Info


This online traffic-class is provided by TrafficSchool.Com, a court approved trafficticket class provider and the best choice for fulfilling trafficschool and defensive-driver requirements for over 10 years.

Email: info@TrafficSchool.Com
On the Web: TrafficSchool.Com
Phone: 1-800-691-5014



Who Is Half-off Online Traffic School?
You've found Half-Off Online Traffic Class, the Internet leader of everything driving safety related. We have courses that teach road rules to both experienced and younger drivers. For adults, we offer traffic ticket dismissal courses that are court approved. For teens, we have online Drivers Education and first time driver courses that help you earn your driver's license. Check it out for yourself.

May you drive safely for thousands of miles to come!